Governance
VALID is an independent incorporated association managed by a committee of management comprised primarily (over 50%) of people with disabilities along with parents and other supporters who share VALID's principles. The VALID Committee of Management is elected annually from members of the VALID Self Advocacy Forum and Networks and from full members of the Association. The VALID Committee is supported and informed by the VALID Self Advocacy Forum, a sub-committee of members drawn from VALID's Regional Self Advocacy Networks.
Click here to download VALID AGM Report 2019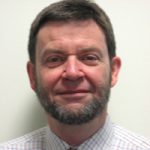 President John Handley John was a solicitor in Melbourne and Shepparton for 11 years until he accepted an appointment to the Administrative Appeals Tribunal as a senior member in 1989. Prior to retirement in 2015, he additionally had responsibilities for the Tribunals mediation practice, case management and was responsible for the NDIA list in the Victorian registry. He has subsequently completed a Cert. IV in Disability, volunteers one day pw at the Lower Plenty site of Araluen and provides monthly summaries of AAT and Federal Court decisions of NDIA appeals to the advocacy team at VALID.
Vice President Janice Castledine
Janice is currently employed as an Economist in the banking industry. During the course of her career Janice has lived and worked overseas in many countries which has given her 'the wander lust' and really enjoys travelling. Being a Melbourne girl, footy is always on the menu, along with live theatre, movies, horse racing, and catching up with family and friends.
Janice advocates for many families and especially families who may have a family member with behaviors of concern. Janice co-facilitates a Peer Action Group for Valid for families who have a family member who displays behaviors of concern. Janice is currently holding the position of Vice President of VALID.
Janice is a mother of two young men, one of whom has profound Autism. He is the reason why Janice is passionate for social justice for all people with a disability.
Second Vice President John Leatherland Having been a committee member between 2010 and 2014, John re-joined the Committee early in 2019 and is currently Second Vice President. He enjoys volunteering in VALID's Choice Mentor program. John trained as a social worker and worked for many years in the then Department of Human Services. He was regional director for the Eastern Metropolitan Region between 2001 and 2009.His responsibilities included playing a key role in the closure of the Kew Cottages institution and placing over 400 residents in group homes in the community where they could enjoy a far better quality of life. In 2007, he was awarded the Public Service Medal in recognition for his work with people with disabilities. Since 2009, John worked as a consultant in the human services field. While now mainly retired, he continues to be a member of the Mental Health Tribunal.
Treasurer Peter Dibbs Former TAFE Accounting and Business teacher (20 plus years!). Peter also ran his own Tax Practice from home in Mentone until 2014 when he decided it was time to go to full time fun mode. A dedicated traveller who in 2015 added Alaska to the beautiful spots visited since first leaving Australia over 40 years ago. Hopeful of becoming a Grey Nomad but currently not in possession of a caravan. A disappointed but hopeful Demons follower. Enthusiasms: Good food, red wine, red sports cars, jazz and group exercise classes.
Secretary Debs Johnson Debs is a married mum of four and a retired SRN/midwife. Her eldest two sons, Will and Andrew, have autism and multiple disabilities and are in DHHS residential care, yet still needing frequent assistance from their mum! Daughter, Holly, is doing Occupational Therapy at Monash Uni and her youngest son, Lachie, also has autism and is making friends and doing well at his local high school. Debs was part of the VALID Fight the Fee Hike campaign and loves being on the VALID committee. She has lobbied on disability-related issues and is passionate about the impact of privatisation of the disability sector upon DHHS residents. In her spare hours, Deb loves photography, gardening, the Geelong Cats and completing Sudoku puzzles without cheating.
Committee Member Thea Calzone Thea Calzoni is an independent writer and parent support facilitator at Melbourne City Mission. Mother of Julian, a vibrant young man with an intellectual disability, she values government and community support to enhance the capacity of people with disabilities.
Committee Member Mark Thompson Mark Thompson was always interested in sailing big yachts. In 1995 while bringing back a yacht across Bass Strait, Mark was involved in a drowning accident. Later on, whilst in the Nursing home, he recognised the need for supporting the elderly, disadvantaged, and those without a voice. This was the beginning of Mark's journey. Since then Mark has been a Board Member on VRD, VICNORD and Pinarc, volunteers for OPA and GDA, and enjoys his role as a Peer Action Group leader in Ballarat. Marks' strengths are governance and policy-making. In his spare time, he enjoys ocean swimming and gardening.
Peer Action Group Representative Mary Nickson Mary loves to work in the disability sector and enjoys being a self-advocate. Mary has had a lot of involvement with VALID, participated in the Keys to Success training and took part in Inclusion TV. Mary is a member and facilitator of the Frankston Peer Action Group where she is involved in the Friendship Project and is now on the Committee of Management as the Peer Action Group Representative. Mary is looking forward to working with the other committee members.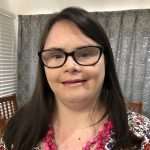 Having a Say Local Refererence Committee Representative Leah Scott Leah has been a self-advocate for twenty years. She has represented self-advocates on the VALID Self-Advocacy Forum for almost 20 years. She has attended every Having a Say Conference and been the Chairperson of the HaS Local Reference Committee multiple times. Her passion is for people with disability to find their 'voice' and for them to be heard by services and government.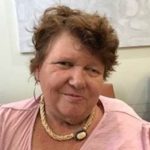 Self-Advocate Representative Jane Neubeker Jane has been a member of VALID for nearly two decades. Jane has been involved in many of VALID's projects and was involved in a joint project with DHHS, BreastScreen Victoria and Cancer Council on promoting better awareness of cancer screening for people with disabilities. Jane has a strong history of being involved in self – advocacy groups such as SARU Voice around the table and Stroke Support Peer Group. In 2003, she was president of Brain Injury Matters – a self- advocacy group run by and for people with acquired brain injuries. Jane loves to travel. One of her greatest adventures was in 1983 where she sailed 10,000 nautical miles around the South Pacific. She is proud of the role she played as nurse to her friend and mentor before he passed away. Jane enjoys reading, word games, painting, and socialising. Jane is passionate about improving public awareness about ABI and advocating for the rights for all people with disabilities.
Self-Advocate Representative Shannon Joyce Shannon is a newly appointed member of VALID's Committee of management. He is passionate about speaking up for the rights of people with disabilities and for those who are homeless. Shannon is very community minded and has volunteered his time with SARU, St Vincent de Paul soup van and Royal Children's Hospital. Shannon enjoys socialising, playing PS4 games and has an interest in politics and community affairs. Shannon heard about VALID through his cousin James who spoke about how VALID supported him and others to have their say. This drew Shannon to get involved with VALID. Shannon has set a challenge for himself to learn how to deal with conflict, to become more confident and to know how to speak up for the rights of people with disabilities.