Governance
VALID is an independent incorporated association managed by a committee of management comprised primarily (over 50%) of people with disabilities along with parents and other supporters who share VALID's principles. The VALID Committee of Management is elected annually from members of the VALID Self Advocacy Forum and Networks and from full members of the Association. The VALID Committee is supported and informed by the VALID Self Advocacy Forum, a sub-committee of members drawn from VALID's Regional Self Advocacy Networks.
Click here to download VALID AGM Report 2019
President Deborah Johnson
Debs is a married mum of four and a retired SRN/midwife. Her eldest two sons, Will and Andrew, have autism and multiple disabilities and are in DHHS residential care, yet still needing frequent assistance from their mum! Daughter, Holly, is doing Occupational Therapy at Monash Uni and her youngest son, Lachie, also has autism and is making friends and doing well at his local high school.
Debs was part of the VALID Fight the Fee Hike campaign and loves being on the VALID committee. She has lobbied on disability-related issues and is passionate about the impact of privatisation of the disability sector upon DHHS residents. In her spare hours, Deb loves photography, gardening, the Geelong Cats and completing Sudoku puzzles without cheating.
Vice President Janice Castledine
Janice is currently employed as an Economist in the banking industry. During the course of her career Janice has lived and worked overseas in many countries which has given her 'the wander lust' and really enjoys travelling. Being a Melbourne girl, footy is always on the menu, along with live theatre, movies, horse racing, and catching up with family and friends.
Janice advocates for many families and especially families who may have a family member with behaviors of concern. Janice co-facilitates a Peer Action Group for Valid for families who have a family member who displays behaviors of concern. Janice is currently holding the position of Vice President of VALID.
Janice is a mother of two young men, one of whom has profound Autism. He is the reason why Janice is passionate for social justice for all people with a disability.
Second Vice President Stephanie Gunn
Stephanie is currently the CEO of Gateways Support Services, a leading disability services provider committed to evidence based and quality care especially for those with complex needs.  Stephanie has lived experience of family members with intellectual disability and was a proud founding staff member of the National Disability Insurance Agency in 2012.    Before coming to Gateways, she worked for many years in the public service with a focus on improving outcomes and building opportunities for communities and individuals. 
Treasurer Graeme Russell
Graeme Russell was Chief Executive Officer of industry funds Media Super and First Super, and a trustee director of JUST Super, TISS and Media Super.
He currently chairs skills organisation IBSA (Innovation & Business Skills Australia Ltd.) and Clifroy Ltd., which operates the Clifton Hill & North Fitzroy Community Bank branch of Bendigo Bank. 
Graeme recently joined the Community of Management of VALID – the Victorian Advocacy League for Individuals with Disability Inc.  He is the father of Ben, who has Down Syndrome.
Graeme served as Chief of Staff to a Victorian Minister, and held senior executive management roles at Melbourne and Monash Universities, the Trade Union Training Authority, STA Travel and The Melbourne Times.
Graeme was also a strategy consultant and Chartered Accountant in practice.
His community service includes Member of the Independent Panel on Best Practice Union Governance, Trustee of the Sustainable Melbourne Fund, Foundation Chairperson of the Inner Metropolitan Regional Association of Councils and Councillor and Mayor of the City of Collingwood.
Graeme is a Fellow of the Australian Institute of Company Directors, a Fellow of the Australian Institute of Superannuation Trustees, and a Fellow of Chartered Accountants Australia / New Zealand.  He holds a Bachelor of Business and a Graduate Diploma in Applied Finance.
Secretary Georgina Frost
I am married to Hamish with two children, Evie 24 and Dougal 21.
Evie has auditory processing and learning difficulties. Consequently, my husband and I have navigated alternative paths to meet Evie's education, developmental and social needs. With this additional support and assistance Evie has an active and engaged life with increasing levels of independence.
As a lawyer with over 15 years commercial litigation experience and now a case manager for an external dispute resolution scheme I am a seasoned advocate. As a parent of a child who found it challenging to understand and articulate her needs, it was automatic to assume the role of her advocate. However, this is not always possible or the best option. Everyone has the right to make their own choices and decisions. So, VALID has a vital role, not only acting as an advocate for some but working to empower people with a disability and their families to advocate for themselves.
I bring to VALID's Committee of Management, my lived experience as a parent of a young woman with an intellectual disability, over 20 years governance experience and an understanding of the disability sector in Victoria through my long-standing involvement with the Association for Children with a Disability, Special Olympics, the Disability Services Board (Victoria) and Multicalss Sports Association.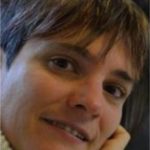 Committee Member Nicole Spehar
Hi I'm currently the chair person for the having a say conference, which has allowed me to be on the committee of management.  A few months ago I became a committee member.  I do have a passion of helping people especially people with a disabilities as I have cerebral palsy and know of the challenges people with disabilities faces.
I work as a remedial massage therapist. I love athletics and I'm a member of geelong guild athletics club and represented Australia at two World cerebral palsy games and at a multiple disability FESPIC games.  I am also involved with kardinia rotary club.  
PAG Representative Mary Nicole
Mary loves to work in the disability sector and enjoys being a self-advocate. Mary has had a lot of involvement with VALID, participated in the Keys to Success training and took part in Inclusion TV. Mary is a member and facilitator of the Frankston Peer Action Group where she is involved in the Friendship Project and is now on the Committee of Management as the Peer Action Group Representative. Mary is looking forward to working with the other committee members.
Self-Advocate Representative Ben Coward
Self-Advocate Representative Robert Seamons